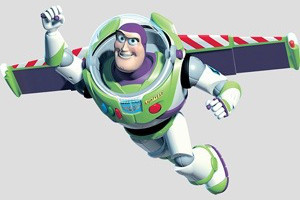 You're burning through cash faster than you anticipated. Your look at your projections and scratch your head as the gap between your projected growth and the company's current state only widens. You've tried to raise additional capital, but because of your lackluster metrics, fundraising has been unsuccessful. The amount of money remaining in your SVB bank account can be more easily measured in days than in or weeks or months.
You know that your business is in trouble, but you're unsure what to do about it. You could attempt to get a bridge loan from friends and family. You could freeze payroll and stretch payables to their max. But at what cost? What happens if the business doesn't suddenly take-off in a miraculous fairy-tale turnaround?
At a certain point in the decision making process on what to do next, the F word must enter your vocabulary. Even if you think the Company can weather the storm, it's essential that you consider what failure would look like and how you would fail with style if necessary.
Consider and prioritize all stakeholders: Failing with style requires that you consider those affected by the business and attempt to make them as whole as possible if you need to unwind it. Investors, employees, employees' families, vendors, as well as your own family and its well-being must be considered. What may be the hardest thing to consider, however, is the order and priority of these stakeholders in your mind. Do you prioritize your employees over your vendors? Your investors over your family? Even within these groups there are difficult decisions that need to be made around fairness. In short, you want to make sure that everyone who looks at your decisions can at least understand why you did what you did.
Manage your investors wisely: Managing your investors doesn't necessarily mean return all capital possible to them or vow to work at another venture to repay them for what they lost. However, your professional life doesn't end when this venture files for bankruptcy. You may need those same investors to provide references, help find you a job, or even finance your next venture. Even if they aren't the highest order priority on your list of stakeholders, think about ways to get them to support your decisions and feel like you did right by them.
Put yourself last: It may be difficult to do given that founding a company is such a solitary experience and one in which you do get glorified if you do create something valuable. However, as you start to plan to shut down the business, you must make sure you are putting the welfare of others before you. This isn't to say that you should sacrifice all compensation. But it does mean that whatever decisions you are making about the future of the Company and its team should put them ahead of your own personal ambitions and aspirations. The time for ambition and aspiration will come. However, to get those to rally around you next time, you must put them ahead of you now.
Be Transparent: There's no worse taste that you can put in an employee's mouth than to send out an email the day you are closing company doors that reads: "effective immediately, all employment contracts have ceased." Keeping employees in the know of the health of the business, while a delicate dance, is an important one to attempt. There is a middle ground between reporting on the Company's cash position every month to the entire staff and laying off your team without notice. Find it and maintain that transparency through the good times and the bad.
Listen: As you start to consider shutting down the business, it's important to listen to what your team, investors, and family are telling you. Hearing different perspectives and incorporating them into your plan of action will garner further support around a clearly difficult decision.
It's clear that failing with style comes down one thing and one thing only – relationships. If you succeed in maintaining (and potentially strengthening) your relationships as you plan for and ultimately execute on shutting down your startup, you will have, in many ways, succeeded.
From HBS Digital Initiative