Some thoughts on how entrepreneurs can protect themselves from being replaced from the company they've founded.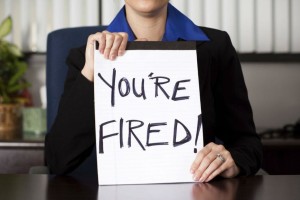 As an aspiring entrepreneur, it is a bit terrifying to hear that most founders will get fired.  Staying on in the company has become an exception.  So how do you then protect yourself from being fired? Here are a few personal thoughts from an entrepreneur's perspective:
1. Understand the fact that sooner or later investors will try to replace you
Many entrepreneurs are caught by surprise when investors try to replace them with an outside CEO.  It will happen.  Often times when you're caught by surprise, you are not able to react in a structured manner.  Be prepared.
2. Set reasonable expectations on your relationship with investors
Venture capitalists will approach you as a mentor, an advisor and a friend.  In many cases, they are such.  However, their main goal at the end of the day is to earn as much return on investment, not nurture you and grow you.  First time entrepreneurs would often confide with VCs regarding a variety issues without any hesitation.  If you "over-confide", this can be a channel for the VCs to spot your perceived weaknesses, and be the drivers for your replacement.  It is important to build your relationships with VCs by communicating regularly and leveraging that relationship to get the most out of it, but entrepreneurs should also beware that exposing too much beyond the point of necessity can be your quick ticket out.
3. Get additional mentors and personal advisors who are not stakeholders in the company
So, this answers the question, "where can I get advice from other than investors?"  There are many successful entrepreneurs out there who are willing to help fellow entrepreneurs.  It is all about how diligent you are in terms of building relationships outside of your stakeholder groups.  In addition, friends and family with business experiences and professors who've taught you before could be great mentors and advisors.
4. Create a loyal following through strong company culture
It is important to create a culture where employees feel that they are an integral part of the team and that they can have faith in the founder to consider their interests and needs as well when making decisions.  I believe this will be the foundation that motivates and builds the bond among founders and employees, and create a loyal following.  I've seen cases where investors tried to replace the founder, but were not able to because core employees were ready to leave with the founder, in essence breaking up the business.
5. Get money before you need it
This falls under funding 101.  Timing of your funding impacts your bargaining power with investors.  Make sure you seek out funding before you are urgently in need of it, so that you have the leverage to select an investor that would be more willing to agree to terms that protects you from being removed.
Lastly, if you are facing a situation where you might be replaced, don't feel rejected.  Even Steve Jobs was fired.