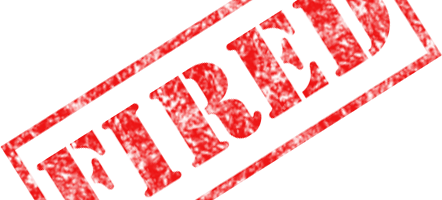 No one expects to have to let go of their employees when building a team.
Start-ups pivot, go through periods of rapid growth, and sometimes must quickly downside.  Despite our best efforts, some employees who were stars in an earlier stage of the company may struggle to scale as the business grows and evolves.  Or we find out quickly that the person we hired was not who we thought she/he was.
Once we decide we need to let someone go, how should we go about actually firing them?
Angry fired employees can cause havoc within the organization or even go to clients and create trouble.  It is not worth it to act like this guy:
Here are some guidelines for how to fire someone while preserving their dignity:
1. Don't surprise the employee. People react badly to being surprised with bad news. Give the employee some time to prepare, perhaps by mentioning in an earlier meeting that "Things have been difficult for a while.  I'm not sure if this is going to work out."
2. Before meeting with the employee, clearly articulate your objectives. Be as clear and detailed as possible, for example "My objective is for Fred to leave in two weeks and effectively transition all of his work to Barbara.  I want him to feel that the exit process was transparent and that he has asked all of his questions."
3. Anticipate how the employee will react and their core concerns. Spend a few minutes thinking from the employee's perspective.  Are they expecting this discussion?  Is medical insurance extremely important?  If so, is there a way for the company to pay for his/her insurance for an extra 1-2 months?
4. Practice. Whether it's just running through what you think will happen in your heard or verbalizing out loud your opening statements and responses to the employees questions, practice will ease your own nerves and make you better prepared.
5. In the meeting, be clear and upfront.  Don't start the meeting with causal talk and drop the bad news in the middle of the conversation.
6. Give the employee time and space to react.  After delivering the news, stop talking and let the employee speak.  This will allow the employee to express his/her emotion and hopefully eventually cool down.
7. Actively listen, paraphrase, and be aware of your body language and emotional response.  If the employee becomes extremely angry, try not to mirror his/her anger.  The more calm you can be the more likely the discussion will go the way you intend.
8. Don't be afraid to have follow-on meetings.  It may be that the employee needed the entire meeting to cool down and there is no time to discuss severance, transition, etc.  Have another meeting.  At that point the employee will have collected his/her thoughts and the discussion will hopefully be more efficient and effective.
Firing employees is difficult but is often unavoidable in the chaotic, fast-paced start-up environment.  Hopefully these guidelines will help.