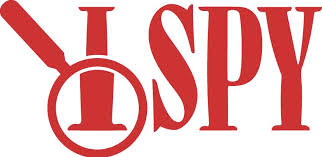 Story time.  Mr. Williams, along with three young friends, launched a small startup called Pyra in August 1999. In the dawn of the internet age, the Pyra team built a web application that combined a project manager, contact manager, and to-do list. The young, cash-strapped entreprenuers' idea pivoted in several different directions, including internet consulting projects. Nothing stuck.
In late 1999, Mr. Williams suggested on a whim that they try launching an application for making and managing abbreviated writing for the web, almost like an online journal.  The Pyra team ran the new business, dubbed Blogger, on the side as an afterthought to the original idea (reminds me of Forknado).  The team started paying more attention when Blogger began to take off.   Smartly, Williams directed the team to focus on Blogger, eventually raising outside capital and hiring dozens of employees. In the dotcom crash of 2000-2001, Blogger's lack of revenue model (the site had not been monetized) and dried up funding caused the business to miss payroll.  The situation was so bad that the management team asked its users to make donations to purchase a new server.   Blogger employees continued without pay for weeks, eventually leading to a mass walk-out by everyone (including the co-founder) except Williams. Unfazed, Williams continued to manage all company operations alone until he was ultimately able to secure an investment as the market began to turn around.  In a fortunate turn of events, Blogger was acquired by Google in 2003 for $50M.
Oh, and Williams… he went on to found Twitter and a few other successful tech ventures (here for more on Williams).
Consider for a moment if an HBS case had been written on Pyra/Blogger and Williams in 2001 and all of us were prognosticating on the likelihood of failure at the struggling little venture.   My bet is that we could point to all the obvious reasons that Blogger was set up to fail–no full-time team, limited product testing, no revenue model, poor cash management, founder breakups, etc.
So, "what are the factors that determine if a company is likely to exit successfully?"  Can you spy, earlier on, the variables that will accurately predict a successful exit or imminent failure?  Frankly, after several months in the Founders Dilemmas class, I still don't think I can.  However, here are a couple of patterns that I have recognized as signals of higher probability of a successful exit:
Large addressable market
Lean experimentation (and willingness to pivot) to achieve product-market fit
Early organic customer traction
Sound execution
Profitable unit economics
A couple of items which, in my mind, are conspicuously but purposely absent:
Highly functioning founding team
Technical talent
Prestige venture capital
Original ideas
After reviewing and debating dozens of startup scenarios this year and last, I am convinced that luck explains a huge portion of the difference between success and failure.   Skyhook, which had all the ingredients for success, suffered a frustrating failure as a result of an unanticipated lawsuit.  Meanwhile, businesses like Blogger, FedEx, Pandora, and countless others find their way to near unexplainable success.
So how much of success or failure is due to luck? I think it varies with each situation, but my 'finger in the wind' assumption is something like 30%-40%.