Founding is all the rage these days. Is it deeply selfish, or the right decision for you?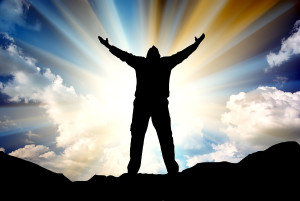 Founding is all the rage these days.
My dad recently said my wife and I were the only 20-somethings he knew who weren't CEOs. He wasn't really joking. I've seen countless friends migrate from Analyst at JP Morgan to Founder/CEO.  I'm no different.
But it does make you wonder, why found? Is this herd mentality?
In Founders' Dilemmas at Harvard Business School, Professor Ghosh described that our chances of A) successfully selling a company we found + B) having a successful financial result for ourselves and our families was… 10%.  That's tiny.  Especially considering the average startup takes around 4 years to fail.
Additionally, many MBA Leadership Training Programs advertise that MBAs can manage a billion dollar business within 5-7 years, so why not just try that?
Through our Founders' Dilemmas cases, we've learned how hard it is to successfully found a business.  Founders work incredibly hard, putting tremendous emotional and financial stress on those closest to them. We celebrate people like Hamdi Ulukaya who slept for years on his dairy plant floor before churning Chobani into a billion dollar success, but financial ruin and divorce are far more common.  So why found?  Is founding deeply selfish?  An entrepreneur (and his or her family) risk so much, with a tiny risk-adjusted anticipated return.  As someone considering founding, I had a discussion with Professor Ghosh I would like to build on:
1) Operating a small/growth stage company is fundamentally different than a larger company.  At a small company, you're highly resource constrained, and forced to move quickly. You'll wear many hats…transitioning from legal challenges, to investor meetings, to sales calls, to customer complaints, to product, etc.. You won't go as deep in marketing as you would as a marketer in a Fortune 500, but you will get breadth, speed, and incredible challenges to overcome.
2) Even if your company fails, all is not lost. Instead, if you were working in data analytics, think about leveraging the domain expertise you built and work for the competitor that beat you!  It may not be your baby, but you will still be in an exciting growth environment.
3) It isn't that risky.  Yes, your chance of failure is high, but if you join/create the right founding team you can nurture a culture where you can successfully balance family and company responsibilities.  Additionally, if you have some financial backing, you can take a salary that, while it won't make your friends in finance jealous, will allow you to pay the bills.
In closing, founding, just as finance, isn't for everyone.  I would posit that what's most important is not jumping into founding because others are.  Or avoiding founding because you think it's a trend that will pass.  Instead, I hope the above has provided the beginnings of a framework to help you decide if founding fits your priorities, and those of your family.
Good luck!