Much of the information out there on scaling a start-up relates to tech companies. Little of it actually applies to the rare phenomenon known as the consumer products start-up.
Consumer Products Start-Up: (noun) a new venture that is NOT a tech company.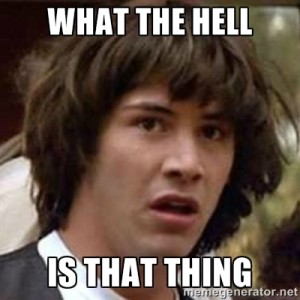 For those of you who are unfamiliar, a physical product is one that you can hold, touch and feel. It takes up space in the world. It must be designed, manufactured, distributed and marketed. It requires inventory and logistics. When your customers use it, they buy it first…that's called revenue!!! I know, mind blown.
Much of the information out there on scaling a start-up relates to tech companies. Key topics include: how to build your team, structure your organization, secure funding and acquire a user-base. I have discovered the key activities and economics are so fundamentally different in a consumer products company that those topics are largely irrelevant when trying to scale a business around physical products.
So how do you scale one of these mysterious organizations? I don't have all of the answers, but here is my hunch:
Make a damn good product. Ok, the principle isn't all that different from a tech company, but I think the timing is important. Spend a few months selling your product and bootstrap like crazy – go door-to-door, send emails, ask your grandmother to send emails. Collect feedback to assess demand and market need and iterate on your product design until it's pretty much perfect. Only once you have the product where you want it, can you scale. Otherwise, you may have 50,000 units of obsolete inventory on your hands. Ouch.
Focus on the right activities. What does scaling even mean in this industry? I'm going to go out on a limb here and say it may have something to do with building economies of scale. It's setting up your large-scale manufacturing, gaining distribution and creating brand awareness (marketing). This stuff is HARD, and it is not the same as a tech company. The nature of these tasks are quite different – you are building external partnerships and processes, which doesn't require an army, but a couple of relentless people willing to work on a little bit of everything. These activities are critical in determining whether you can get your economics right before you decide to grow. As your volume increases, you will need to slowly add to your army to help maintain the initial processes you built, but again, the timing is different.
Get the right mentors and leverage your connections. You will not be successful in the key activities mentioned in #2 if you don't start building your network. Sourcing, manufacturing and distribution are extremely relationship driven. Nine times out of ten, you have to have a personal introduction or referral to gain serious traction. Yes network is important in tech, but that is largely for fundraising. In physical products, you need industry knowledge and introductions!
Minimize focus on fundraising. Some initial fundraising will be required to build inventory, but, if you have a good product and the unit economics are promising (see #2), it should fund itself overtime, depending on how fast you want to grow. Self-funded growth is slower than you typically see at tech companies, but that is the nature of the industry, things just move a little bit slower. Remember, it is a physical product, you can't download it under five seconds.
Here are a few interesting articles for more insight: Series C In Consumer Products: Why Investors Should Head For The Hills and Forget Growth Hacking: For Non-Tech Startups, Slow And Small Is The Name Of The Game.