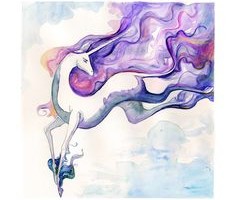 Failing after achieving that billion dollar valuation
What does it mean for a company to fail once it has achieved unicorn status? Is it disappointing investors who got caught up in the frenzy, by not continuing to generate growth at unprecedented levels all the way through exit? Is it not maintaining sky-high valuations and dipping below that coveted billion dollar mark? Is it blowing up spectacularly, proving in the end there was no product-market fit after all?
I began to ponder this question after reading an article in today's New York Times (11.20.2015) titled "LivingSocial Offers a Cautionary Tale to Today's Unicorns." Though at its peak LivingSocial reached a valuation of $4.5 billion, today the company has undergone a radical shift in fortune. It has downsized from 4,500 to just 800 employees, and is currently reconsidering its identity going forward.
I believe there are a few key lessons to be learned from LivingSocial's experience that are especially important for "successful" startups to keep in mind to avoid disastrous failure down the road:
Keep questioning your value proposition – While this can be very hard to do in an environment in which everyone is telling you how good your idea is (and reinforcing that message with the valuations being attributed), remain skeptical. Ensure that the market tells the same story, and pivot as necessary despite the challenges of doing so at this point.
Know that the well can still run dry – Though VC investors themselves may be to blame for propping up companies with some of the skyrocketing valuations seen today, they will eventually abandon those companies that don't perform. Don't assume that since money is flowing freely today it will continue to be there regardless of business fundamentals.
Be aware that the stakes will only keep increasing – As the company grows and gains more notoriety for having joined the unicorn club, the consequences of failure begin to worsen. There is more money on the line, greater expectations from friends, family, and investors, and employees begin to believe that they are invincible. Failure is incredibly public at this point, so "failing well" becomes even more important should this situation arise.
Despite their mythical status, unicorns are not invincible.