3 ways "bad" cultures can produce amazing results
Ask around. No one loved having meetings with Steve Jobs.  Or Bill Gates for that matter.  Both of these visionaries were known for verbally reducing their employees to rubble on a regular basis.  Would you call that a healthy culture?  Not quite.  Yet they built some of the most successful corporations in history… That seems to fly in the face of all modern corporate culture expertise, doesn't it?  So how could such cultures actually yield great results?
Here are three ways your "bad" cultures may actually serve your company quite well: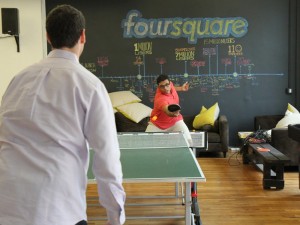 1.  No fun Silicon Valley perks.  Is your culture boring?  Does it lack the stereotypical ping-pong tables, stand-up desks, or yoga rooms of Google or Facebook?  Well it's not time to shell out tens of thousands of dollars to add these perks.  As Duke Rohlen, serial entrepreneur of CV Ingenuity fame, focused on instead creating a mission-driven culture, where "we don't have ping pong tables; most of our offices don't even have windows; but everyone rallied behind our mission: success.  In the end, even our front desk admin walked away with over a million dollars."  Furthermore, it's well known that Google doesn't begin serving its free dinner until 6pm, ensuring that employees stay that late, and likely much later, to earn their meals.  Why not be honest with your employees and not need to default to these "tricks" of the trade?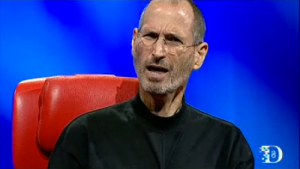 2.  Blunt, direct feedback.  As mentioned before, Steve Jobs and Bill Gates gave direct, unfiltered feedback all the time.  They weren't very concerned with the feelings of their constituents, but with results that changed the future of personal computing.  Feedback can be very difficult to deliver, but oftentimes our attempts to "put things nicely" actually does more harm to employees than just giving it to them straight.  The "sandwich method" of delivering feedback (sharing positive feedback immediately followed by negative feedback, then closing with positive feedback) inevitably leaves the listener waiting for the other shoe to drop.  "Hey Alex, you've really done a great job with your team lately…" can leave Alex wondering "ok, what are you really trying to communicate?"
3.  Incentives: don't pay for performance. In Dan Pink's famous TED Talk, he discusses numerous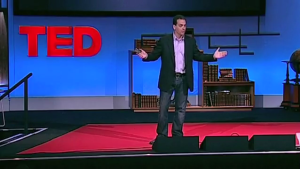 experiments that show financial rewards actually can reduce creativity and problem solving in our employees.  He goes on to tell about studies done by the Federal Reserve that showed only basic, obvious tasks were done faster and more efficiently when workers were rewarded financially.  Perhaps your culture doesn't pay the most, or you don't hand out well-calculated bonuses at the end of each quarter.  Not to worry!  Many companies with strong missions, for example non-profits, have shown that employee buy-in to the overall impact of the firm can yield far greater results than thousands, and sometimes millions, of dollars ever could.
If "culture eats strategy for breakfast" maybe it's time for some good old fashioned vegetables…